Web Design & SEO Services in Boynton Beach, FL
Florida Web Media is glad to extend its web design, mobile website design, search engine optimization, logo design and newsletter design services to businesses in Boynton Beach, Florida. We are in Boca Raton and will come to you to consult with your web design, search engine optimization and Internet marketing needs. Whether your business has a website or not, we can design a professional website from ground up, or improve your existing business website and take it to another level. Either way, we will carefully plan, craft, optimize and publish your website. We will also make sure your business website loads faster and fits on all mobile phones and desktop computer and at the same time, gets indexed by the search engines quickly.
If you're not mobile, you're not ranking! Not sure if your site is mobile friendly?
Our experts can do a quick audit of your site and lead you in the right direction.
Who can benefit from our web design and creative services?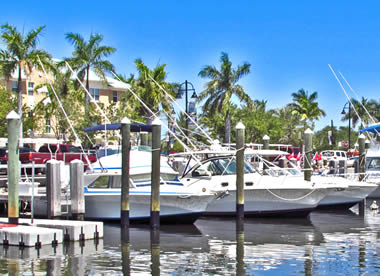 We design websites and implement SEO for any industries. However, dentists, doctors, beauty salons and spas, restaurants, marinas and boating industries, homeowners associations (HOA), and residential communities in Boynton Beach can take the most advantages of our expertise. For example, if you practice dentistry, a dental website designed by Florida Web Media will attract more customers and get search engines attentions. If you are a homeowners association or residential community and would like to promote your property and community online, a HOA website or a community website designed by us and powered by our user friendly CMS (Content Management System) can streamline your website management. Our CMS website features page revisions, built-in SEO and on-page content editing that will help you manage and update your HOA website or community website on the fly.
After we design and publish your website, we will make sure your website gets visibility and traffic. We will put your business on major online map services and various social media sites so that potential customers can find your business on the maps and social media websites. Additionally, your business can also take advantage of our other creative services such as logo design and newsletter design. If your business, community or country club publishes monthly newsletter, we can also help you design and publish an attractive monthly newsletter that you will be proud of.
Talk isn't cheap, it's free! Call Florida Web Media today.
We would love to have the opportunity to serve businesses in Boynton Beach with their websites, SEO, and Internet presence. If you hire Florida Web Media, we will not disappoint you. That's our promise! For more information, contact us or call 561-2919-WEB (291-9932). Talk to us today to get started.