Submitted by Florida Web Media on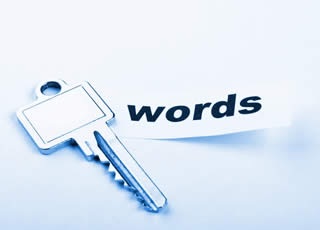 A website without properly optimized for search engines is useless! A search engine optimized website without right keywords is also a waste of time, money and effort! Hence, keyword research is an important part of Search Engine Optimization (SEO). The old days of keyword stuffing technique is ineffective today, but keywords and keyword research are essential to SEO. The Web runs on keywords, and search engines rely on keywords in their search engine ranking algorithms. Finding the right keywords and key phrases that describe your business can improve your ranking in SERP (Search Engine Results Page) and increase your website visibility and traffic.
What is keyword research?
Keyword research has always been one of the most basic and important aspects of SEO. It is the first phase of the SEO process. Keyword research is the activity of identifying and targeting specific keywords with the goal of creating relevant search engine referrals for your website.
Keyword research does not apply to on-page content only. It also applies to keyword rich domain name, page titles, meta descriptions, internal page URLs, inbound anchor links, menu titles, directory listings, image tags and many other elements.
How to conduct keyword research
You need to ask several basic questions when you do keyword research. For example, what would someone type to get to your site? What keywords are associated with your business? When you do keyword research, you will come up with both broad and narrow (long tail) keywords that relate to your business type. You may be able to rank for broad keywords. However, ranking high on the first page of popular search engines is very hard and requires a lot of effort. Since broad and popular keywords are tough to target organically, it is better to target long tail key phrases. Narrow keywords and related key phrases have much lower levels of competition, and lower competitions mean your site or page will have a higher chance of standing above the smaller crowd who are really interested in products and services you offer. For example, if your website is about legal services, it is effective to use geo specific key phrases such as "car accident attorney in Palm Beach Florida" instead of just "car accident attorney"
Keyword research tools
There are many tools available online that can help you research and find potential keyword phrases for your business. Two of the most popular keyword research tools are Google Keyword Tool and Bing Keyword Research Tool. They both are free to use, but you need to sign up with these services in order to use them.
Implementing keywords research to your website
Implementing keywords means optimizing your website content with your researched keywords. It takes time to see your results, as rankings, visibility and traffic depend on many factors, including your site and page age, your site's trust factor, inbound links, and many others. Once your content is submitted to search engines, all you can do is to wait and monitor your web stats using Google and Bing Analytics tools. Perform a current keyword search to see your progress. Take action on your low-performing keywords and adjust your keyword list. Repeat the process as needed.
At Florida Web Media, we carefully research keywords for your web page content and optimize your website. We make sure that these keywords appear on your website and web pages where search engines look for them. If you need help with SEO and Keyword Research, contact us today!