Submitted by Florida Web Media on
Case Study – A simple mobile website helps a landscaping company in Florida get more clients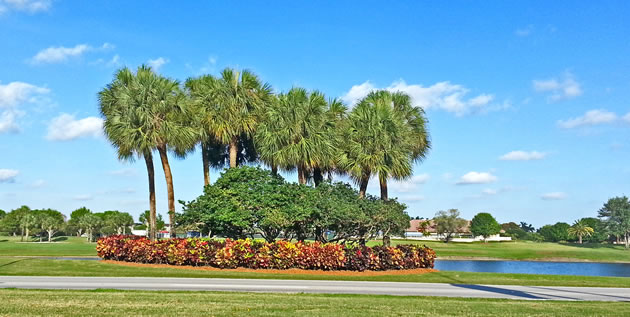 Florida is full of country clubs, small and large gated communities, home owners and condo associations, waterfront luxury estates, and beautiful individual homes from Pensacola to Key West, Gulf Coast to Atlantic Coast. Regardless of how these communities and estates are managed, they all have one thing in common — they all need a landscaping company throughout the year to keep their plants and yards trimmed, clean, beautiful and green. Sometimes they even need landscapers to beautify their front and back yards, and boundaries of their properties. Such demands have opened a slew of business opportunities for landscapers and landscaping companies in Florida. Being a landscaping service provider, you are wondering how you can attract these clients and earn their business. Let's find out.
First of all, it's highly recommended to have a mobile friendly website. Having a traditional website and Yellow Page listings are not good enough anymore. One of our clients, a landscaping company, had already online presence, but weren't getting enough phone calls from their website. They came to us and utilized our services to improve their Internet presence. Through website analytics, we found out that the number of people who visited their website via smartphones and mobile devices were growing steadily, but majority of those visitors were leaving the site after landing on front page — without viewing their offerings and contact page. We suggested that converting their existing website into a mobile friendly website would improve visitor engagement numbers and boost visibility in SERPs (Search Engine Result Page). After replacing their old website with a mobile friendly site, their bounced rate has dropped significantly. Their landscaping website is now well organized, easy to read and navigate. They are getting increased "click-to-calls" right from their mobile optimized website.
We are glad that we're able to help improve this landscaping company's website, and we would like to help your landscaping website too! If you are in landscaping business and would like to get website visibility and customer engagement, let us assist you. Call Florida Web Media today at (561) 291-9932 to get started.