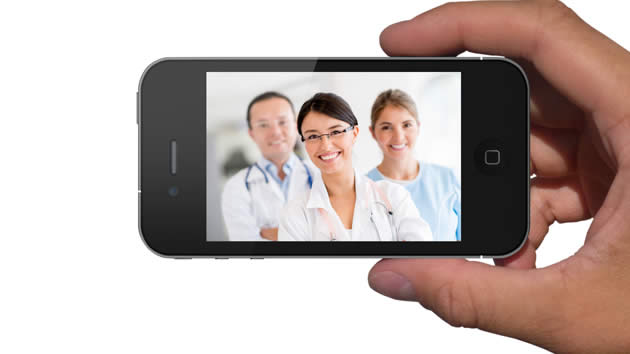 Is your website mobile ready?
Have you recently checked your business website on a mobile phone? If you haven't, please take a moment to visit your website on your smaprtphone. Does your website load faster and fit on your mobile phone without panning and zooming? If it doesn't, then it definitely doesn't look perfect to visitors who come to your website everyday using smartphones.
Why Does Your Business Need A Mobile-friendly Website?
As we speak, you're probably turning potential customers away, since your business website is not mobile-friendly and not focusing on customers' initial needs. When customers on the go use smartphones to look up information about local businesses, they are typically looking for business address, directions/maps, phone number, business hours, services and promotions as quick as possible. Customer experience can be improved by providing all these information plus "calls-to-action" message on a mobile site's initial landing page.
Your website may look alright on desktop and laptop computers. However, understand that there are millions of web users who use their mobile phones to check business websites, and they are growing faster. They use smartphones to visit local business websites on the go to learn more about their products, services and offerings.
Benefits of Having a Mobile-friendly Website
More than 60% of all Google searches are now performed on mobile devices.
More people are searching for local products and services from smartphones.
Customers can find your business location and direction quickly
More leads - customers can call your business directly from your mobile website with "click-to-call" feature.
Better and pleasant user experience.
Loads faster than a traditional website.
Eliminate customer frustration! Have us convert your website to a mobile friendly website. Call us at (561) 291-9932
Call us for a FREE, No obligation consultation and learn more how we can make your business website mobile-friendly. And yes, your mobile website really can be up and running in just a few days. Contact Florida Web Media today at (561) 291-9932 to get started!
Don't have a website yet?
No problem! Let us guide you in building one. From concept to careful planning and design to successful website deployment – we'll provide everything you need to establish, promote and maintain an effective online presence.