Submitted by Florida Web Media on
Mobilizing Websites to Attract Hungry Consumers: A Call to All Restaurant Owners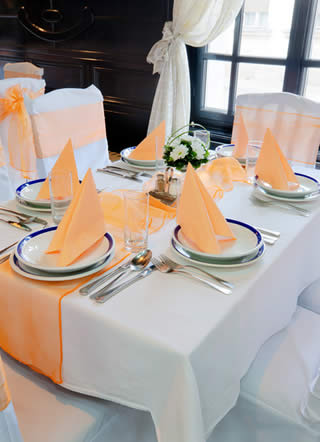 Mobile technology has officially taken off - providing unprecedented fast Internet and access to information at an unmatchable rate. Today consumers have access to information while on the go. So how can local restaurant owners attract these fast-paced technology savvy users? By creating a mobile friendly website! A mobile optimized website differs from a traditional desktop website based on its ease of accessibility to Smartphone users.
Everyday more and more consumers are relying on Smartphone to search for local restaurants to eat out and socialize with co-workers, friends and family. They also check out restaurant websites to look for information such as coupons, events, specials, menus, business hours, photo gallery, reviews, reservations, contact information and directions about the restaurant. However, the problem is most restaurants have traditional websites that do not fit on mobile phone screens. Besides, these websites take too long to load or do not load at all due to the fact that they are not optimized for mobile devices such as iPhones and Android phones. People are not going to be impressed with flashy graphics, animations and music. Restaurant websites should provide the information that consumers want, and maybe provide a testimonial or two.
Why restaurant owners should invest in a mobile website?
Times have changed, and so are consumers' habits and small business marketing techniques. Restaurant owners must adopt technology and target tech savvy audiences, who consistently use their mobile devices while on the go! The use of smart phones and tablets will only increase and advance. Users are constantly utilizing mobile devices to locate a variety of local services, especially places to eat and hang out. A well-designed mobile optimized website improves the likelihood that consumers will find the service they are looking, almost instantaneously. Any business looking to improve their marketing strategy will surely succeed by having a mobile website. Mobile websites accelerate consumers' needs being met by all types of businesses, not just the restaurants.
Implementation of a mobile website is a winning strategy for restaurant owners to seize countless hungry customers
The demand for restaurant services is constant. But how are consumers locating their desired destination to eat? A large majority are relying on Internet search engines, seeking a restaurant's location, prices, reviews, and overall services. Restaurant owners will strengthen and increase their business by simply having a mobile website. A mobile friendly website provides customers everything at their fingertips. Providing consumers with more information and visibility of restaurant services will undoubtedly draw in larger crowds and increase sales.
Most consumers are searching for the closest restaurants to them. Aside from menus and pricing, they search for the quickest route to the nearest restaurant. So, providing location is critical! A mobile website that is linked with online mapping service such as Google Maps, Bing Maps and Mapquest will also best perform in search engine results.
Don't wait any longer! Create a mobile friendly website for your restaurant as soon as possible. As millions search to locate nearby restaurants, act now and put your restaurant business at the top of the search engine results! Contact Florida Web Media today get started!